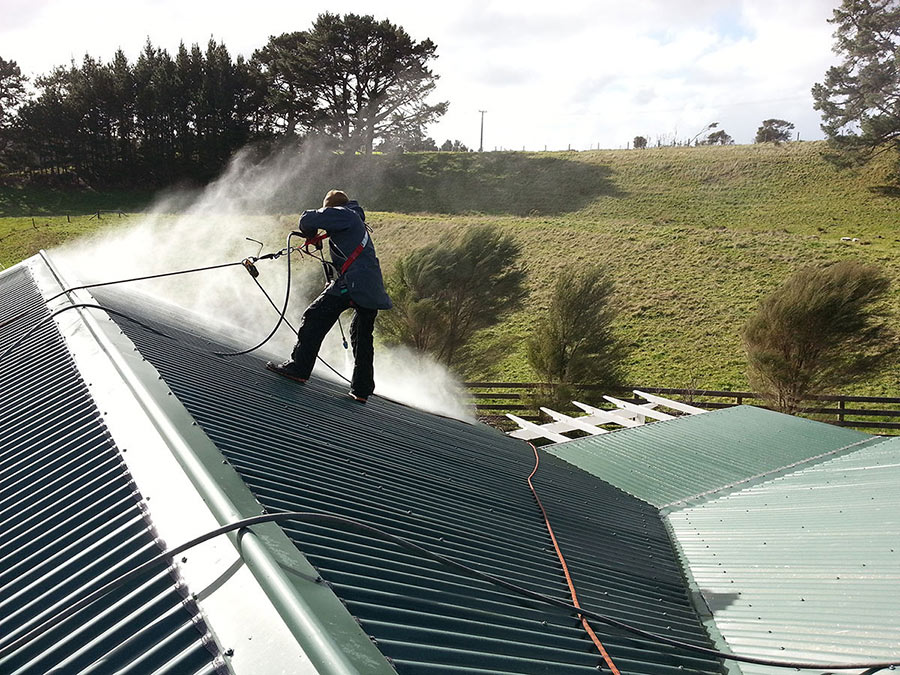 No! Cleaning with a garden hose will not do. A pressure wash is essential to achieve optimum cleaning results and is a crucial part of the painting prep for the exterior of your home. Power washing removes all dirt and accumulated debris from the exterior of your home. A clean surface will have more adhesive power for paint than a dirty one. The bond between the paint and the surface will be stronger and more resistant to the weather elements. Let's have a look at pressure washing of your exterior before painting in more detail.
What's the Cost of Pressure Washing
Professional power washers are expensive, so in most instances hiring a professional is best. DIY pressure washers are not good enough to clean your home, maybe only good enough to clean your car! Citywide Decorators can give you a detailed quote. The small cost of hiring a professional can actually save you a lot of anxiety and improve the longevity of the paint job.
Will a Garden Hose Do?
A simple garden hose will not be able to remove the dirt that has etched onto old paint and has now been firmly baked on due to the sun. Most people cannot achieve the level of cleanliness that is achieved when a house is cleaned by a power washer or by a professional cleaner. Areas that are prone to pollen and lichen will be difficult to clean with a hose.
Washing Weatherboards and Timber Is Very Important
Weatherboards need to be cleaned thoroughly before making plans to apply a new paint coat. It's not necessary to strip the paint from the weatherboards at high pressure. Stripping is a separate step that can be followed after the cleaning is complete.
Pressure Washing to Avoid Damage
Citywide Decorators understand it's important to know the dangers of using a pressure washer before using it on your property. The two common damages that can occur are:
1 – Etching
If not used properly power washers can cut the underlying brick and the cement layer or cause damage to the timber. The jet spray can be so strong that it can cause permanent damage to cedar and vinyl timbers. The best way to avoid this is to always stand far enough away from the wall to reduce the pressure applied to the surface. One meter away is a good distance to maintain. When spraying at close range the setting should be on medium pressure only.  Your house washing professional will know the correct methods to use to water blast all surfaces without causing damage.
2 – Injecting
When spraying soft timbers the pressure needs to be low. If the pressure is too high it can penetrate deep below the timber and can damage it permanently. Also, care should be taken to avoid water from entering vents, heating exhausts and other open spaces like doors and windows. If used incorrectly the seals of window frames can be damaged.
Contact Citywide Decorators for your next water blasting project!