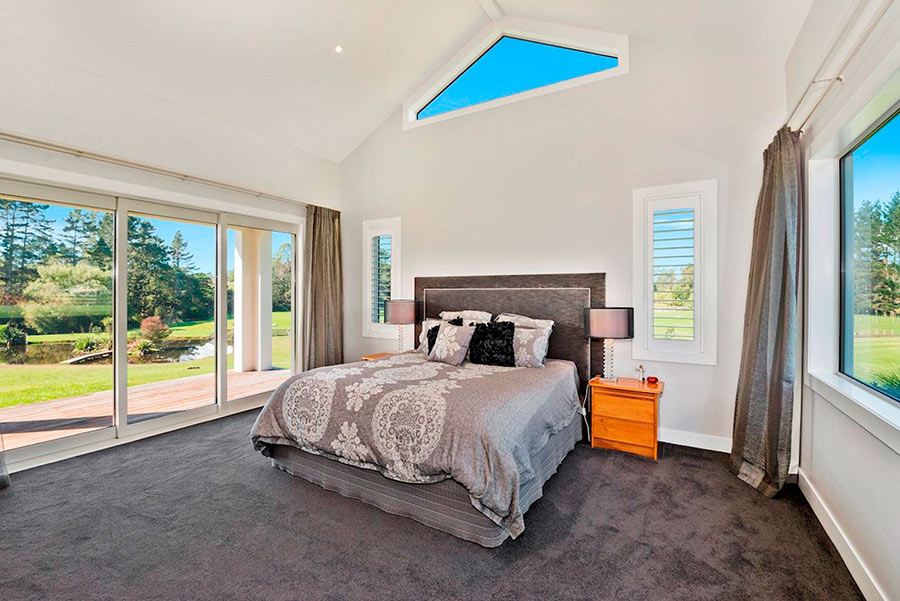 A bad paint choice can change the complete personality of a room. It can make a room look boring, drab, small and uninviting. Choosing pleasing colours is also critical when a homeowner puts his property on the market. A good colour scheme will not turn off potential buyers.
Have look at the most common mistakes when selecting colours for interior house painting and how to avoid them.
Don't Use All Shades of the Colour Palette in One Place
No matter how much you love colours, you will not be able to incorporate more than 3 colours together. Always remember that balance is the key to an appealing colour scheme.  Neutral shades work to soften the room and create a warm feel. Neutrals can also be used in the trims to accentuate the doors and frames.
Try Colour Combinations That Produce Continuity
When selecting colours for interior rooms; remember to treat all rooms as part of one unit. The shades should have some relation to each other and not look isolated and strange. The rooms and open spaces should look connected and the whole house should come across as one.
Interior Walls and Ceiling
When the theme is neutral it is important to keep contrasting shades in mind. A room that has only creams and pastels will have a completely different style, more minimal. Play with colours and be creative.
Try Not To Go Over Board
If the colour scheme dominates the room then it is sure to look somewhat tacky. Know when to pull back and review your colour choices. A two colour scheme is very appealing but needs careful application without creating an overwhelming bad impact on your home.
Imagine real spaces
Spaces are used by real people, so it is a good idea to imagine yourself in them when selecting a colour. Simple things like the homeowner's favourite colour or nature outside can make the space more personal.
Finish Is Most Critical
A high-quality paint finish will make a big difference and will also allow the colour to be exhibited in the best possible way. Dark colours look more deep and stylish but need professional application. Skim coating the walls to a level 5 will help in giving a better finish. Badly prepared walls will always show every imperfection.
Call Citywide Decorators today! 0800 766 344