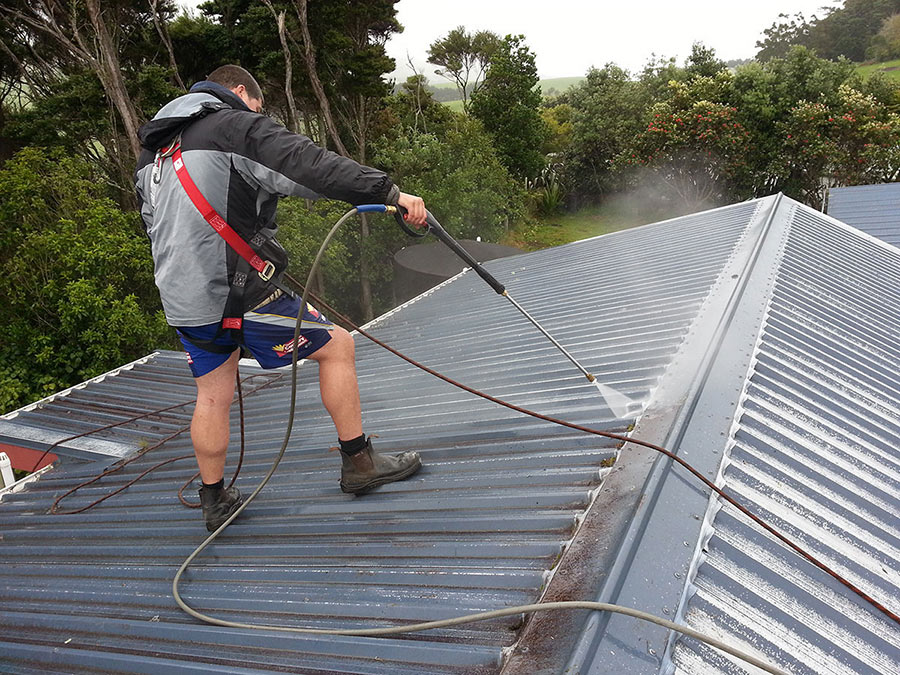 Whether tiled or corrugated iron, painting your roof adds value to your home. Planning and preparation are two vital steps to get the job done well. Below are some of the dos and don't we adhere to when restoring your roof back to near new condition. Also, read on to find out how to get a cost for your next project.
• We firstly clean the roof by using a high-pressure water blaster before painting. Some roofs have lichen and moss which will take a lot longer to clean.
• We avoid painting on windy days with an airless sprayer. In windy conditions, the paint can be carried a long way and could leave over-spray on your home or vehicles.
• We always check the weather forecast before starting a roof painting project.
• Choosing the right kind of roof paint is another important aspect of the project. We only use premium paints and have a selection of oil or water-based primers, each has a purpose for different surface conditions.
• We have solutions in case you would like a dark colour for your roof. Cool Colour Technology reflects more UV which lengthens the life of your roof.
For the long term performance of the roof, it is important to ensure that you hire professional painters in Auckland. With an expert painting contractor, you can enhance the overall look of your house.
Feel free to contact Citywide Decorators for an estimate of cost for your next roof project.